Professional Home Care Services in Peterborough, Oundle and The Deepings
As daily tasks become more difficult, many people believe that they need to move to a care home as they age, but this doesn't have to be the case. We can help you stay in your own home if you want to with our compassionate home care services from Home Instead Senior Care Peterborough, Oundle and The Deepings.
Whether it's Market Deeping or Whittlesey, your home is the place you know best and where you feel most comfortable. We are here to support you or a loved one, so you can continue to live in your own home, close by to family and friends.
Our dedicated CAREGivers understand that providing care at home is a truly personal experience, which is why we take pride in ensuring we only provide the very best standards of care at Home Instead Peterborough, Oundle and The Deepings.

Peterborough, Oundle and The Deepings's Tailored Home Care Services
Phil and Amy Kennedy, founded Home Instead Senior Care Peterborough, Oundle and The Deepings and work with a team of dedicated and friendly CAREGivers to provide a range of care at home solutions.
We consider what your individual requirements are; whether you need companionship care in Market Deeping, dementia care in Kings Cliffe to domiciliary care in Crowland.
No matter where you are in Peterborough, Oundle and The Deepings we will personally visit your home to assess your needs; whether that be palliative care or simply companionship care every other week, we will ensure your care at home plan is tailored to you. We realise that over time your needs may change however our home care can support any changes.

Whatever your home care needs are, learn more below or get in touch with our friendly team.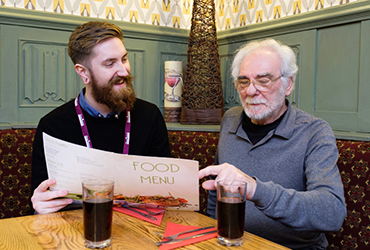 Home Instead provide professional companion care, helping older people across the UK to continue to live a fulfilling life, in their own home.
View
Living well often starts with looking after the home and studies show that having a clean and tidy house can have positive effects on health and wellbeing.
View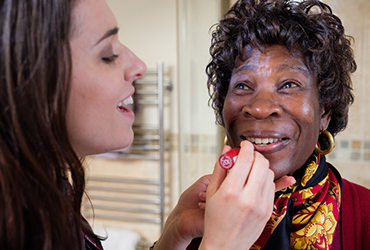 To us, it's personal. Whether it is helping you with personal hygiene, or keeping well and keeping active, all are important to your wellbeing, and we have every element of living a fulfilled life covered.
View