Building a strong home care workforce in challenging times
According to research undertaken by the National Care Forum (NCF), the recruitment and retention of staff within the adult social care sector is becoming a potential crisis, with multiple challenges faced by employers attempting to establish a robust and effective team.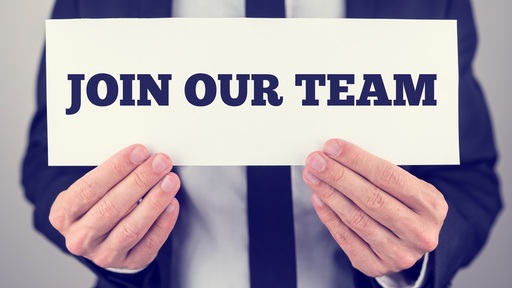 Issues within the social care sector include competition from other employers keen to pay more, workers' expectations being very different from previous roles and workers being attracted by an increase in NHS nursing opportunities – while the NCF also believes that many care workers are returning overseas.
Des Kelly, executive director of the NCF, said: "The shortage of nurses in social care settings threatens to undermine service development and greater integration. Recruitment is becoming more difficult and turnover rates are rising as social care providers seek to compete with the health sector. Our survey findings confirm what members have been reporting and the situation is becoming extremely concerning. If it is not addressed as a priority it will hamper the ability of social care services to support the NHS."
Chief executive of Home Instead, Trevor Brocklebank, agrees that the social care challenge has developed considerably over the last five to ten years. He says: "Yes. With a rapidly ageing population and a growing business (Home Instead's first office only opened in 2007) we have seen a huge increase in the need to find the 'right' people to work with us as caregivers. This is one of the biggest challenges facing the teams at our 150 offices across the country."
Care sector demands
Commenting further on the recruitment challenge, Mr Brocklebank suggests that providers look for candidates with 'the right mindset' rather than focusing too heavily on skills that can be developed once employed.
He says, "The way we deliver care is very different to the standard industry task-based approach. We deliver care based on the wishes and needs of individual clients and their families and all of the care we deliver (be it companionship or personal care) is relationship based.
"At Home Instead we offer continuity of care and care visits are of a minimum one hour duration. So we take great care to match clients and CAERGivers so that they share common interests and life experiences as we feel this is really important in achieving a positive care experience.
"Our CAREGivers are not rushing in to see a client with a list of things to do 'to them' on a tight deadline. Rather, they are visiting to spend quality time with clients, helping them to avoid social isolation and ensuring their physical needs are met.
Home Instead chief executive Trevor Brocklebank
"So, for us it's not so much about skill, it's more about being caring and compassionate and having a genuine desire to make a difference to someone's life."
Sector restrictions
Much of the focus within the media and from care sector campaigners remains on the funding 'shortfall', which the Association of Directors of Adult Social Services estimates as standing at £1.1bn this year, with charity Age UK warning of a 'worsening crisis' as a result.
However, providers like Home Instead are keen to point out other restrictive issues quite often overlooked by the wider focus on funding. For example, Mr Brocklebank says:
"For us, one of the biggest restrictions is that at present a carer can work for 16 hours per week with no impact on their benefits and there is no flexibility in this.
"Imagine a situation, not uncommon, when a carer's client requires additional support, perhaps just an extra two to three hours for a couple of weeks; after a fall, for example or after a spell in hospital.
"In this type of instance the caregiver would ideally be able to support their client without being penalised by the system.
"This is not in the best interests of the client who may have a condition, such as a dementia, where a change of their regular carer or daily routine is stressful. It would be useful to investigate the idea of care workers being allowed some flexibility in the 16 hour 'rule'."
While there are also concerns that the ongoing negative depiction of care services, overlooking the largely excellent care we have in the UK, is also putting many potential employees off choosing a career in the sector.
Mr Brocklebank continues: "There has been a lot of negative coverage in the media about care when it's delivered incorrectly or, in the worst cases, in an inhumane way without respect for clients.
"Whilst the exposure of bad care has been needed to expose some terrible practices, it has tarred the sector with the same brush.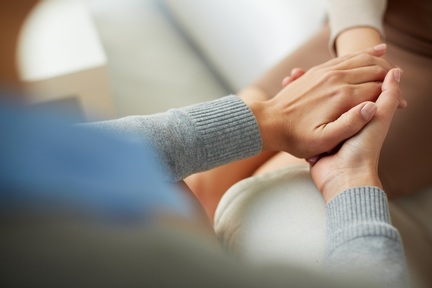 "At Home Instead we are working really hard both locally and nationally to educate the general public that not all care is not the same and that if care workers find the right company to work for, they can have a rewarding and fulfilling time at work."
Key targets
According to Home Instead, key targets that home care providers should work to in order to build an effective workforce include: making sure workers are paid above the minimum wage; the provision of ongoing training and support; effective time allocated for travelling between support; a fair mileage rate and strong team spirit.
Mr Brocklebank comments: "We take the recruitment of the right CAREGivers really seriously and across the country our local offices are thinking outside the box in order to attract people to work in the sector.
"We believe that it's incumbent on all providers to seek out the 'right' people to deliver care and, for us, this involves recruiting people who aren't necessarily already working in the sector.
"There are so many people out there with so much to give. They have energy, are compassionate and want to give something back – but these people aren't necessarily thinking of applying their skills in our sector where they are very much in demand. We need to reach out to these people and present 'care' to them as an option.
"It's then really important that the providers offer a positive work experience for their carer workforce."
Article By: Richard Howard, News Editor
http://www.homecare.co.uk/news/article.cfm/id/1570314/building-a-strong-home-care