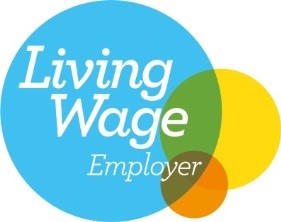 Home Instead Senior Care in Stockport & Tameside is delighted to have signed up to the real living wage promise. This will see employees being paid at least what the Living Wage Foundation believes people need to live. The real living wage is higher than the national living wage of £7.83 per hour, which is a legal minimum set by the government. The real living wage is calculated based on the cost of a basket of goods.

David Moore, Managing Director of Home Instead Stockport, said: "This is a fantastic milestone in our mission to be the "Employer of Choice" and the best home care company across Stockport and Tameside. We couldn't provide the quality care that we do without our fantastic team. He continued, "Our CAREGivers and Staff Team work hard to make our clients feel valued every single day, and we want to do the same for them, which is why signing up to the Living Wage was such a simple choice for us. Our ethos is to make "Care a Proper Career" and to do that we need to offer an opportunity for our staff to thrive and grow"

Home Instead Senior Care distinguishes itself from many other providers by championing its staff, and seeing care-giving as 'meaningful, not menial'.

"As well as it being the right thing to do, there is a growing body of evidence demonstrating the business benefits of becoming a Living Wage employer," David continued. "We hope as a result we will continue to attract and retain the best and most motivated people."

The Living Wage Foundation celebrate and recognise the leadership of responsible employers who choose to go further and pay a real Living Wage based on the cost of living, not just the government minimum.

The best employers are voluntarily signing up to pay the Living Wage which sees them not only investing in their employees future, but that of their company.

Home Instead, owned by local couple David and Joanna Moore has an unparalleled reputation for providing tailored and personalised care for older people across the area enabling them to remain living in their own homes.


For more information about Home Instead, please call 0161 480 0646 or visit: https://www.homeinstead.co.uk/...