Judith Herrod - Business Owner & Director
This Home Instead office has now been providing support for ten years and I am very proud of everything that we have achieved. I still have my very first Caregiver, Jenny, and our first client and their wonderful ongoing relationship is a testament to the different way we approach care.
My previous role was at a children's hospice, where the person centred care made such a difference to their quality of life. Because of that, I feel very passionate about helping people to keep their independence for as long as possible, wherever they are on life's journey, making sure that their care matches their wishes at all times.
We couldn't provide such great care without our brilliant caregivers either! They are a really dedicated team who always go the extra mile – our clients tell us that they are amazing!
Kerry - Care Manager
I have now worked for Home Instead for almost six years, starting initially as a Caregiver. I had previously worked with children, but thought about a career change and realised that I wanted to help older people. It is very rewarding to build relationships and support our clients to live their lives to the full. I have progressed with the company over that time and have recently become the Care Manager. Every day is different and am really enjoying my new role!
I am passionate about providing the highest quality care that we can. I visit clients at home and it is wonderful when they say what a difference we make to their lives.
Away from work, I enjoy cooking and spending time with my husband and children.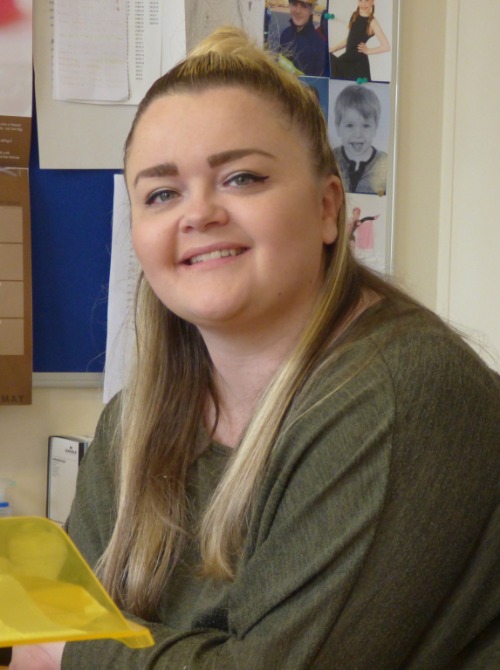 Sarah - Care Manager's Assistant
I have worked here now for almost eight years, originally working in the community as a Caregiver, then as a Senior. Judith saw that I had the potential to do more, so I progressed to Care Coordinator, then the Senior Coordinator role. It's quite a stressful job, but fortunately I am a very calm person!
I have always enjoyed meeting and supporting the clients, so I recently became the Care Manager's Assistant. This is a real opportunity to work more closely with our clients and really understand what care they need to maintain their independence. It's great to hear their positive feedback too. I still have an overview of all of the scheduling too, so I know which caregivers are best suited to support each person.
At home, I spend my time with my children, enjoying trips to the park or the cinema.
Helen - Office Manager
I have worked here for three years, having previously had jobs in marketing and teaching.
I wanted a change and chose care because I love to chat and so many elderly people are lonely and want to talk!
I started as a Caregiver, but soon moved into the office as a care coordinator. Now I am the Office Manager, responsible for supporting caregivers and delivering all of their training, which I really enjoy – it's everything from induction to our City and Guilds accredited dementia training programme. This gives our Caregivers all of the support and knowledge they need to provide care with confidence.
When I'm not working, I love to spend time with my family and have weekends away. My other favourite things are coffee and Toblerone!
Becky - Recruitment Coordinator
I had a job in administration previously and also helped in the office part time, managing the accounts.
From a very young age I was used to meeting new people at mum and dad's office when we lived in Spain. I really enjoy finding out what makes people tick and seeing if they share Home Instead's values.
I am so pleased to be working in my parents' family business. Working here is fantastic because providing such a high standard of care is something I can be very proud of. I also love working with mum; to see her every day is wonderful. My mum and I are both caring people, which definitely comes from my nan, as she used to work in a children's residential home and with people with learning disabilities. I enjoy working with the team and helping to develop new CAREGivers.'
In my spare time, I enjoy going walking with my dog & spending time with my Husband, an engineer. We go on narrow boat holidays whenever we can.
Michelle - Client Services Coordinator
I originally trained as a Registered General Nurse and worked for a number of years on a general surgery ward.
After a career break to look after my children, I wanted a change from a hospital environment and was looking for a care company that didn't rush through calls and where I would be able to spend some quality time with the clients.
I have worked here now for four years and have always supported the same clients, which is very rewarding and I've been able to build good relationships with them.
I have recently starting working part time in the office, keeping care plans updated and auditing our paperwork.
I enjoy long walks with my Jack Russell terrier, time with the family and going to the cinema.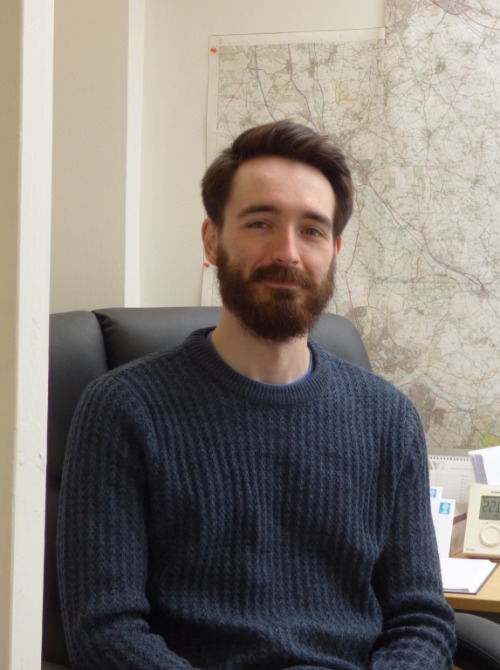 Al - Data Coordinator
Coming from a retail environment, which involved working directly with the public, my new role here allows me to use those skills in my everyday dealings with clients, Caregivers and health professionals. Being a younger member of the team means that I grew up with computer systems and that has helped me with the databases which keep the office running smoothly. I can help with queries and even manage a little IT support!
I am finding it rewarding to work for a company that makes a tangible, positive impact on people's lives.
Away from the office I spend most of my time watching various motorsports, playing the drums and exploring the countryside with my girlfriend and our dogs.