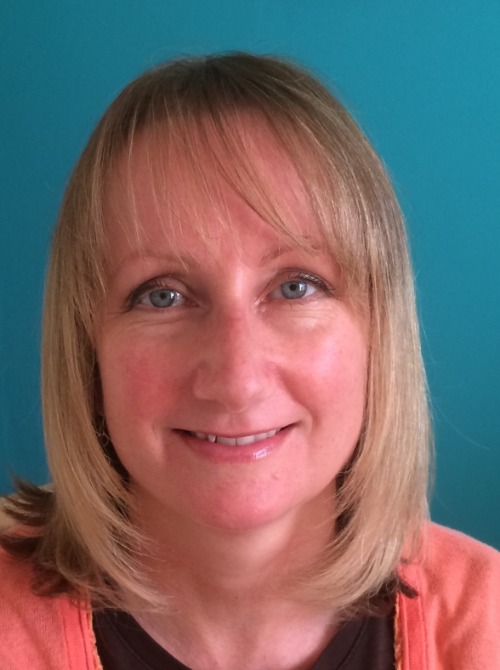 Sarah Gamble
Sarah Gamble – Business Manager
Having undertook some interim work with Home Instead Senior Care last year, I was delighted to be offered the permanent position of Business Manager starting in August 2018. Our service is thriving, so I am looking forward to continually improving and developing what we offer.
I am absolutely committed to ensuring that we deliver high quality care and support through a person-centred approach, enabling and supporting our team to be the very best they can.
I have had a varied career, heading up services in a variety of organisational sectors including, Education, Local Government and for the past 6 years as a Service Manager in Adult Social Care for the Local Authority. Working for a provider organisation gives you that extra job satisfaction of seeing how all the hard work makes a difference to peoples' lives.
Noel & Vanessa Munson - Franchise Owners
Noel & Vanessa have both lived in the area for their whole life have two children. Noel's previous work has been in banking and Vanessa has mainly worked in counselling with young people. She has always been committed to making a positive difference to the wellbeing of vulnerable groups..
"We are thrilled to have been able to bring the UK's leading home care provider to our own area and provide local residents with genuine choice and the ability to access world class care". "We have a clear focus on providing flexible, reliable and high quality care and we will strive to do our very best for both our wonderful clients and our amazing, caring and compassionate team."
Sandie Thompson - Care Coordinator
I started working for HISC in the first few weeks of January 2018. I am currently working as a Care Coordinator and so far I love every minute. As a Care Coordinator I have the responsibility of making sure that our clients as well as CAREGivers are being cared for in every way possible. I previously worked for another domiciliary care company carrying out a similar role, as well as being in charge of employee rotas on a day to day basis. As well as that, I also worked at Musgrove Park Hospital in the Medical Emergency Unit Ward 9. Home Instead are a breath of fresh air! Being with a Care Company that actually have a passion for what they do for their clients and CAREGiver's feels incredible. I go to work happy, and enjoy every single day. Everyone is so friendly and supportive, and I have been made to feel so welcomed, the team I work with are amazing and we all work hard as part as a team. Outside of work I love reading, listening to music and going away with our dog in our old motor home! I look forward to my journey with Home Instead.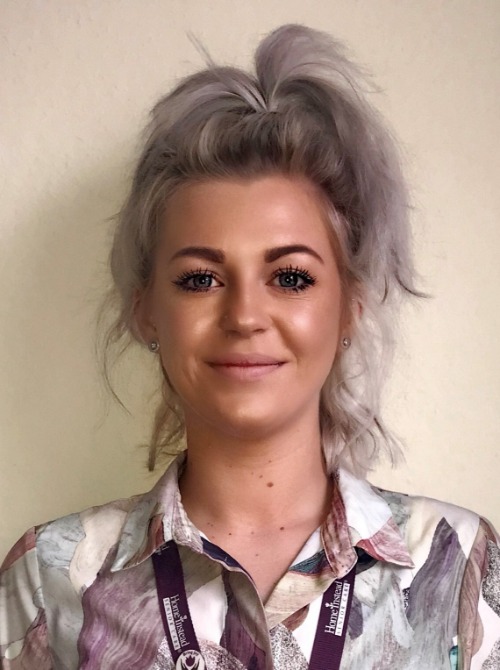 Sophie Parker: Team Coordinator
I started working for Home Instead Senior Care in April 2017, and it's been the best decision yet. I started off as the Office Administrator, where I was answering the day-to-day calls as well as supporting other team members. In August 2017 I took on the role of Team Coordinator. My responsibilities include client and CAREGiver matching, and ensuring that all support visits are in place on a day to day basis. This role has enabled me to build strong relationships with our AMAZING team of CAREGiver's, and has also given me a great understanding of our client's needs. I previously studied for 4 years within the Fitness & Leisure Industry, mainly focusing on customer's fitness goals and gradually worked my way up into the ' Customer Service and Sales Department '. This job helped me understand my carer direction and made me realise that I am a people person, I love to help others. Making a difference to somebody's life is what I strive to do, and Home Instead Senior Care feel the same as I do which is why I love what we do, whether it be a telephone call to a client, a sit down and chat with a CAREGiver or turning up to a client's home to see a massive smile as you greet them. Home Instead Senior Care put CARE into CARING, and I truly feel honoured to be a part of such a fantastic team and company.
Sharene Richards: Recruitment and Community Networker
Sharene: Recruitment and Community Networker
I started working with HISC at the beginning of the year, the time has flown by, and there is such a sense of belonging, so it feels like I have always been part of the team! Relationship building in the Community through Networking, Social Media, fairs, HISC campaigns to mention just a few. Working within all aspects of the Recruitment process ensuring that the HISC ethos and values are shared by those who join our dedicated team of CAREGivers – they are the heart of what we do!
I enjoy the challenge the role presents, to uphold the exceptionally high standards of HISC and meeting wonderful people along the way. My background has mainly been in business, sales and marketing, including manufacturing, hospitality and both property sales and lettings. My previous roles have always been customer focused ensuring client retention. Having a change of direction a few years ago, I worked in Support working with a range of vulnerable adults who had varying needs. This enabled me to experience and deliver person centred care – a very rewarding role.
A fantastic place to work with a great team of dedicated professionals who really do go the extra mile. Having only been with HISC for a short time it easy to see why they are an award-winning company including a five star award for Best Employers in Care 2017.