Our CAREGivers
We have a fantastic team of committed, professional, reliable and compassionate CAREGivers. Many of our team draw on their own past personal experiences to encourage, assist, and stimulate our clients over a wide range of daily activities that help improve their quality of life and help them maintain as much independence as possible.
Our CAREGivers come from Bromsgrove, Barnt Green, Redditch, Studley, Alcester, Bidford and Henley and are highly trained to provide companionship, home help and personal care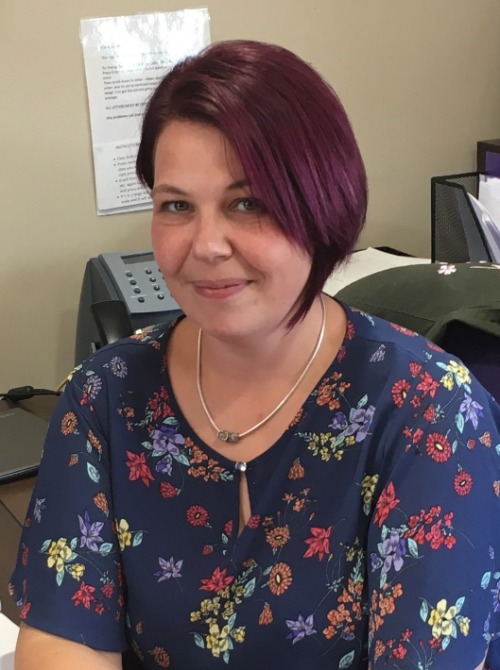 Jaime Chapman - Administration Assistant
Hi, I'm Jaime! I am the newest addition to the office team although I started my career with Home Instead as a CAREGiver. so I have a very good understanding of what our CAREGivers do everyday.
My role now is to support the smooth running of the business by providing administrative support to the office at large. My role is vary varied and never boring, I support the recruitment function, can assist with scheduling and am always on hand to answer the phones, giving support to both CAREGivers and clients alike.
I love the Home Instead way and really believe in what we do. Outside of work I enjoy baking and spending time with my young family.
Abbie Sutherland - Scheduling & Administration Assistant
Hi! I'm Abbie, I'm the newest member of the Redditch and Bromsgrove team! I have recently started as the Scheduling and Administration Assistant.
I have come from a background in care and have experience as a Caregiver and also as a Healthcare Assistant in a hospital, this gives me a really good understanding of what our CAREGivers go through.
I also have previous experience of administration within the hospitality sector but this is my first venture into the office environment within a care setting. I am really excited for this new experience and to be part of such a great team!
David Dunn -  Co-Owner
Annie and I are completely aligned in our vision of changing the face of ageing in the local community. We are totally committed to quality and believe this can only be achieved by having the right systems in place, together with a team of appropriately trained people who share our values and aims of enriching the lives of our clients.
It's wonderful to be part of a team that make a difference to the clients they care for, and to be able to provide employment opportunities within the community. In my spare time, I enjoy a variety of sports including running, golf, table tennis and walking
Annie Dixon-Dunn - Owner
Hi I'm Annie, owner of the Home Instead office for Redditch and Bromsgrove. I began my working career as a nurse, and have worked in healthcare all my life. I've had a fantastic career working in many senior management roles in the healthcare industry, and have been lucky enough to travel all over the world. During this time I've had the opportunity to work with people from many different countries and cultures. Whilst living in the United States, I spent eight years working in community care which I thoroughly enjoyed but it was my own experience with the challenges of finding care to support my family, that led me to look in a different direction. I wanted to find a path that not only provided a rewarding career but also allowed me to give something back. I truly believe in high quality care and am proud to have the opportunity to provide our service to people across the community.
Nicola Tye - Registered Care Manager
Hi, I'm Nicola, I worked in the care industry for 6 years completing my QCF levels 2 and 3 in Devon before moving to Redditch. After having my daughter I wanted to get back into care work and Home Instead offered me flexible working hours that fitted around my family. I have since progressed to working for Home Instead full time firstly as a Senior CAREGiver, Deputy Care Manager, and now as the Registered Care Manager. I am enjoying my new role and have great support from the other office staff and the Caregivers. I have completed my Level 5 Qualification in Health and Social Care.
Kerry Williams - Recruitment and Engagement Manager
Hi! My name is Kerry, I am the Recruitment and Engagement Manager. Recruitment is so important to Home Instead Senior Care, as it is vital that we employ the right people to look after our clients. We only take on CAREGivers that I would be happy taking care of my own loved ones.
My role is to attract and recruit our wonderful CAREGivers, ensuring they share our passion to provide the highest standards of care. Making sure they are happy and informed throughout the whole recruitment process. Also to make sure that once part of the team they are kept happy and feel secure and valued in their role.
I come from a background of recruitment, but I have always loved speaking to people and that feeling of making a difference. Using my Creative Writing degree I was always looking for new ways to attract and to improve my candidate's experience.
I was drawn to Home Instead's ethos and dedication to quality. I have a great sense of pride in my job and love that the people I am recruiting make a real difference in someone's life. If you are interested in joining our team, just give me a call!
Kathy Carter - Learning & Development Co-Ordinator
Hi, I'm Kathy, the Learning and Development Co-ordinator. I joined Home Instead Senior Care in 2015 as a CAREGiver. This was a complete career change for me as I had been teaching children for 20 years. I wanted to regain more of a work life balance and do something more with my caring skills. When my nan became ill, and needed more care, it became clear that my new path was to work with the elderly.
I soon fell in love with being a Home Instead CAREGiver. Not only did I feel valued and appreciated but I soon learned how amazing our seniors are and how varied and rewarding the role can be. What can be better than seeing the difference you make on a daily basis?
When I was promoted to being an area supervisor I liked the responsibility of maintaining our high standards and supporting new CAREGivers.
Now I am responsible for welcoming and training new recruits to become Home Instead CAREGivers and gain their Care Certificate. I use my teaching skills and my wonderful care experiences to inspire others. I also organise ongoing training to help CAREGivers understand the different needs and conditions our clients have and how we can help them.
It is great to be part of a professional team, all working to be the best at enabling our elders to remain safe and happy in their own homes.
I would not want to do anything else!
Zoe Mucklow - Community Development Officer
My career in care spans more than 19 years, and during that time I have worked in many different roles, from Carer to Manager, in both the residential and community setting, and have extensive experience caring for people living with Dementia. I'm passionate about providing the right kind of care, and strongly believe that people should be able to stay at home as long as possible. I've also looked after my own family members, which helps me to see things from the family perspective
My role is largely based out in the local community, I use my extensive knowledge and passion for Home Instead to spread the word about who we are and what we do. I am dedicated to building a strong network within our local communities, with the view to increase positive engagement locally, as well as attracting new clients and CAREGivers to the business.
In my spare time I enjoy craft work, swimming and being with my pets!
Cheryl Mcveigh - Area Supervisor
My name is Cheryl and I am the Area Supervisor for Redditch and Bromsgrove, mainly I focus on our Northern territory; Rubery, Rednal, Bromsgrove and Northfield. My role involves supporting our CAREGivers and our clients and I pride myself in upholding only the highest standard of care that Home instead promises.
I have worked for Home Instead for over 3 years and started out as a CAREGiver. Previously, I have worked in a Nursing home and also as a Support Worker for young people and adults with Learning Disabilities.
I am qualified Level 3 in Health and Social Care.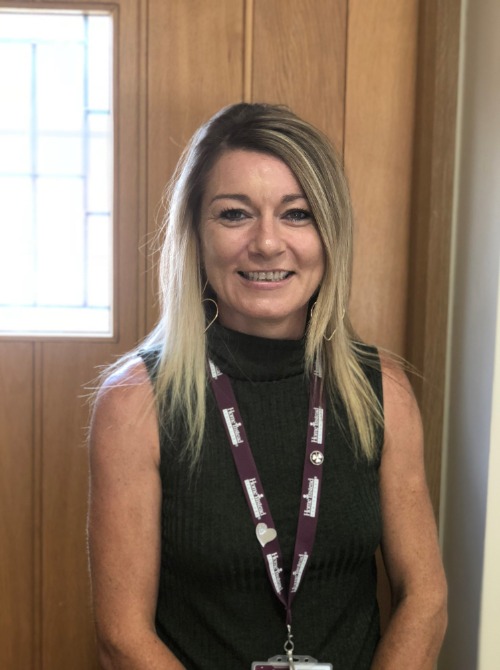 Sabrina Flemming - Area Supervisor
Hi, my name is Sabrina and I am an Area Supervisor for Redditch and Bromsgrove, I focus on our Southern territories; Redditch, Henley, Alcester and Studley. My role involves supporting our CAREGivers and our clients and I pride myself in upholding only the highest standard of care that Home instead promises.
I have worked in the care sector for over 12 years, my roles have been varied from being a CAREGiver, working hands on, to being a Care Coordinator. This experience means that I have a good understanding of the care world from all different perspectives which helps me provide the best possible support for both my clients and CAREGivers
I am extremely passionate about what I do and I believe strongly in the Home Instead ethos.
Gemma Allbutt - Care Co-ordinator
After completing my degree at Plymouth University I have been determined to carry on the routes of which my course was focused; helping others. To achieve this I was foremost a CAREGiver for one year in a nursing home which allowed me to learn and experience more than I ever thought was possible. From doing this I made a great deal of friends and had a lot of individuals impact my life with their eye-opening lives and stories. After some time my career altered its course and instead of being on the floor I wanted to try being a part of the backbone of a company. I started as Administrator and was quickly promoted to Care Co-ordinator . I'm now responsible for making sure the right CAREGiver's visit the right clients at the right time! In this role I hope to still make a difference and continue to provide a valued service to others.
Apart from my work my other interests include playing the piano, horse-riding, traveling or even just reading a good book!