Ann Burke
Ann is our Care Manager she is very experienced within the care sector, she will help you with all aspects of setting up the perfect care packages for your loved one.
Nicola Davidson - Field Support
Nicola is our Field Support officer, Nicola started with Home Instead as a CAREGiver, she has worked in the care sector for many years and has lots of experience providing high quality care. Its Nicola's dedication to her role and her clients that made her the perfect candidate for our field support role. She is on hand to help our CAREGivers and our clients whenever she is needed.
Sheila Cowan - Operations Managaer
Sheila has many years experience within the care sector, she has worked in many different roles.
Anne Scully
Anne is our new scheduler, Anne has worked in the care sector for many years in various roles. She has lots of experiecne in providing high quality care to her clients. Ann is always ready to help out with any of your scheduling needs.
Barry Lambert
I was born in Huyton and have spent most of my life living and working within Knowsley and Liverpool area.

After graduating from the University of Liverpool with a degree in Political Science, I began a 25 year career with one of the major high street banks. After the banking crisis I realised I no longer shared the values of the banking sector and decided it was time for a change of direction.

I wanted to use my commercial and managerial experience to make a difference to peoples lives. In particular I was attracted by Home Insteads unique focus on companionship, having experienced at first hand the impact of loneliness and isolation amongst elderly people.

My role is to manage and grow the business, by building strong relationships within the local community with groups and individuals who have close links to the elderly. I will personally ensure that my team deliver the highest standards of service, and put our clients interests at the centre of everything we do.


Shauna Harty - Deputy Care Manager
Shauna has worked for Home Instead for over three years now. Starting as one of our early caregivers, Shauna has progressed and developed within the Home Instead family from CareGiver to Field support to then taking on her new role as Deputy Care Manager.
Together with the successful completion of her NVQ Level three in Health and Social Care, which has allowed her to better serve the needs of our new and existing clients.
Shauna is in the process of Completing her NVQ Level Five in Care Management, and we look forward to seeing how she progresses in the future.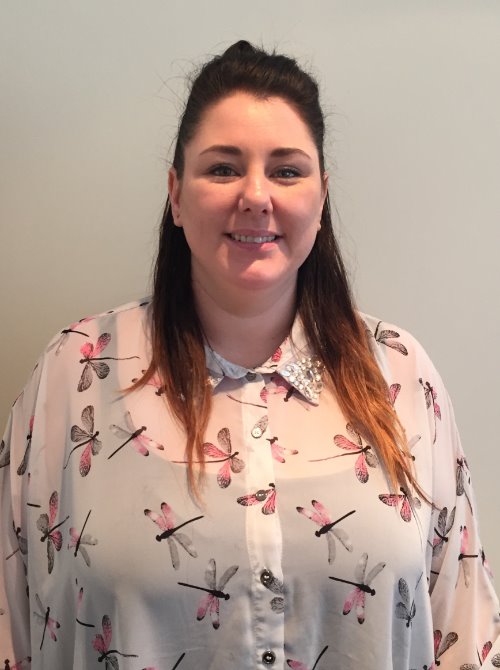 Amanda Bruce - Recruiter and Trainer
Amanda has taken on her new role as our Recruiter and Trainer, she works hard to create a friendly and knowledgeable environment in the training room for all new and existing CareGivers, Amanda has previous experience of working as a Sports Lecturer.
Amanda started her journey with Home Instead as a CAREGiver and progressed within her role as our scheduler. She has now taken on her new role as our Recruiter and Trainer and is an advocate for ensuring our caregivers continue to provide exceptional and high quality care to our clients.