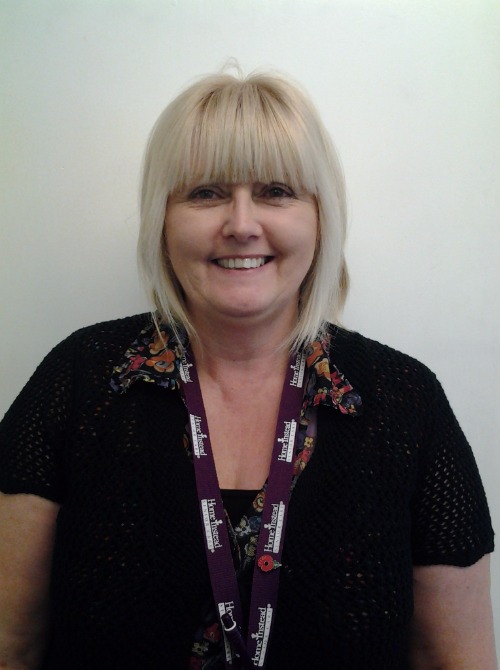 Linda Braddon - Registered Care Manager
During the last 17 years Linda has worked in a number of roles in the care industry and is determined to deliver a high quality care service to her clients. Putting the clients' needs first and ensuring this is maintained at all times while they are under Linda's care is what motivates her. The chance to make a real difference to people's lives and leading a great team of CAREGivers to deliver on our promise of high quality care, is what gets Linda up in the morning.
Linda welcomes you to pop in and chat about how we can help.
Lorna Jeffery - CAREGiver Experience Manager
After leaving school I took on the role of a part time private carer for an elderly disabled gentleman. During this time I built a passion for care, and found great reward from watching how my efforts made a difference in the quality of life my client received. It was from there that I decided to take my experience further and to work within the community at Home Instead. I love working with the elderly and as a Senior CAREGiver hope to pass on my passion and enthusiasm to other CAREGivers through the help and support I offer them in the course of their own work. Working with older people can often bring challenges, which I always relish rising too. I am great supporter of local charities that help the elderly and have completed a number of Midnight Walks to support them.
Rosie Braddon - Recruitment & Support Manager
My background is in the aviation industry, where I spent four fabulous years dealing with the challenges of passenger logistics. It was a customer faced position where I achieved recognition for my high quality customer service and professionalism. As a result, my image was used extensively during the 2014 EasyJet World Conference. Having had experience of losing my grandmother, who I was extremely close to, at an early age I have been keen to experience a change in career into an area of work where I can make a difference to the qualify of life for the older generation. I love the interaction with our clients and am delighted that Home Instead have supported me in completing my level 3 QCF in Health and Social Care.
Sam Biddlecombe - Care Coordinator
Hi, I'm Sam and i have been working with Home Instead Senior Care for just over a year now. When i first joined Home Instead i was a Senior CAREGiver, however recently i have taken over the role of being the office Care Coordinator. I really do enjoy my job, matching our clients and CAREGiver's together and hearing the wonderful relationships our clients and CAREGiver's have built is fantastic. I have worked in care for the last 6 years and i absolutley love working within the Care Industry. I was a Care Supervisor on the Isle of Wight where my passion for care really began and my career progressed. Previously to working in care i was a manager for 2 local Harvester's in Hertfordshire & Bedfordshire. I have thoroughly enjoyed my time since joining Home Instead the office team & CAREGiver's have been so welcoming and supportive over the last year. I still see my regular clients that i visit on a daily basis which i love being able to maintain their independency. In my spare time i like going to the gym, going for long walks around the National Trust Sites and spending time with friends and family.
Carol Bailey - Office Administrator
After 19 years working as a switchboard operator for BP in Hemel Hempstead, my team was relocated to the north of England. It was then that I took up my position with Home Instead and work here on a part time basis. I love my job meeting and greeting visitors to the office as well as our lovely CAREGivers. My duties are to carry out administrative tasks and support the office team. I often have to speak with our clients on the telephone and really enjoy the conversations we have.
CAREGivers
No team would be complete without our fabulous CAREGivers. We are proud of the dedication they show, frequently going the extra mile in their commitment to our seniors. Looking after our clients is their top priority, turning out in all weather conditions to ensure they receive the best care possible. Home Instead are proud of the high reputation they hold within the industry, and are equally proud of our CAREGivers who are very much our Home Instead ambassadors.