Sarah Daly - Managing Director
Hi, I'm Sarah and I am the Managing Director of Home Instead Senior Care – Guildford and Woking. Being part of this incredible and client focused franchise has been one of the most humbling experiences in my career.
Giving back to a community where so many desperately need our help and just need that extended family feeling has embraced everything I feel passionate about outside work. I have always felt that enveloping the family culture is really important. Watching your children grow, becoming young adults and then making families of their own gives you a sense of pride and contentment and to extend this feeling to our clients, expands my very rooted family traditions. There will always be trials and tribulations in families but to encourage that unity is the ethos of Home Instead Senior Care and I am incredibly lucky to be part of it.
When I'm not at work, I love exercise, gardening and dog walking with Paddy and Brodie.
Mandy Gant - Care Manager
Hi my name is Mandy and I am the Care Manager for Home Instead Senior Care Guildford and Woking. I have many years experience and knowledge in care, starting as a CAREGiver and then moving into the office as a coordinator before undertaking my level 5 qualification for registered managers. I have only been with Home Instead a short time and but feel privileged to be part of a great team providing excellent care and support to our clients. I have enjoyed getting to know our lovely clients and CAREGivers and will be happy to answer any questions that you may have.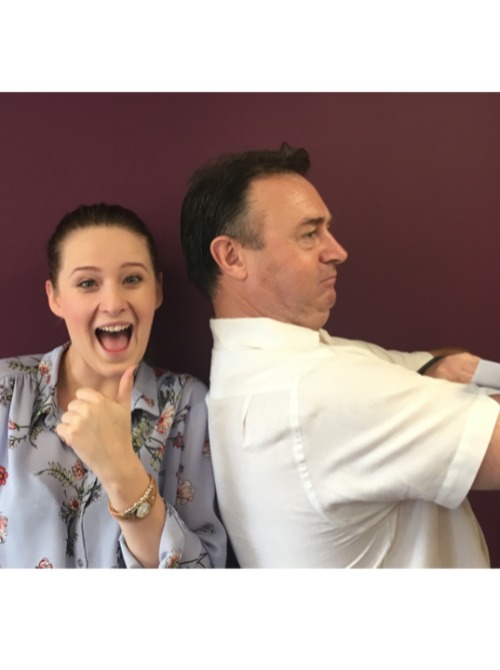 Louise Grant - Deputy Care Manager
Hi, my name is Louise. I'm the new Deputy Care Manager for Home Instead Senior Care.
I have 10 years clinical experience working with patients, relatives and healthcare professionals.
I underwent my level 3 in Health & Social Care and attended Surrey University for the level 5 Clinical Practitioner course.
I am new to Home Instead Senior Care, but I am looking forward to meeting all of the clients and CAREGivers along the way.
This is a new and exciting role which will certainly keep me busy.
Outside of work I enjoy spending time with my family and friends.
Joanne Ellis - Care Co-ordinator
My name is Joanne and I am the Care Co-ordinator for Home Instead. I've been doing this role for a long time and have seen many wonderful moments when staff members have a good cross match with their clients. I am methodical, and extremely well organised which is sometimes a bonus in a very busy environment. The team certainly have me laughing on a daily basis.
My role is to ensure that staff members are providing exactly what our clients need and are compliant with home care regulations. I ensure that the right staff are matched with clients and am always looking for ways of improving care services through expanding our care training facilities.
I love to read, watch strictly and of course, craft a few homemade presents come Christmas!
Hazel Killick - Recruitment and Training Manager
Hi my name is Hazel, and I'm the Recruitment, Networking and Training Manager.
My role is very varied as some days I'm in the office or training room and others I'm out and about in the community.
I love meeting new people and chatting to them, finding out about their experiences in life which is why this role is perfect as I get to meet and learn more about our potential CAREGivers.
I also deliver the Insight Training which is always fun and enjoyable; it's great to see people smile at the end of training as I know I've done a good job.
You will normally find me in the office laughing or smiling about something that's tickled my fancy....normally something I've said or done!
Outside of work I enjoy spending time with my family, friends and pets, make memories for the future as that's what life is all about.
I like a good book and also completing Sudoku, a relatively new hobby passed down from one of the people who visit the Dementia Cafe I run at the Vyne in Knaphill.
My other passion is cake making and creating sugar flowers, I find it very therapeutic.
If you would like to find out more about becoming a CAREGiver then I'd love to hear from you.
Leah Gray - Administration
My name is Leah! I joined the Home Instead Senior Care Guildford and Woking office team in June 2018 as an Administrator. My role is to help and support my colleagues in day to day tasks! If you call our office, I will be more than happy to help!


Outside of work, I have a second career making my dream come true show jumping with my pony! I am very busy training him and building a partnership in my spare time when I am not working! I love animals, but joining Home Instead has given me an opportunity to contribute helping the community too!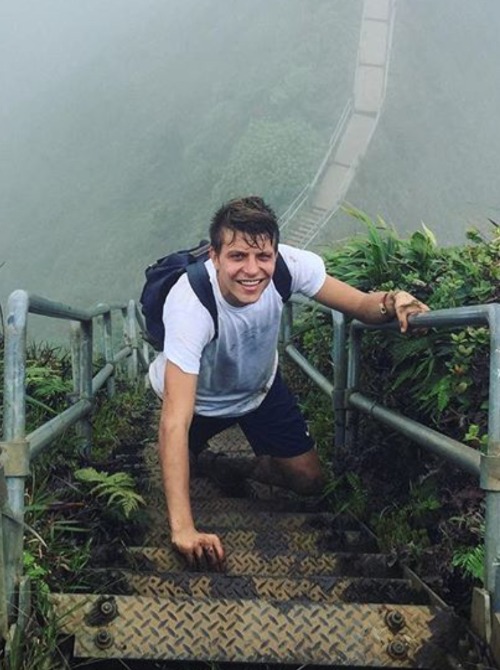 Max Goddard - Administration
My name is Max and I joined the Home Instead Guildford and Woking office team in September 2017 as an Administrator. My role is to support the management team with the day to day tasks in the office.
For the past three summers I have worked on a summer camp in the USA working with kids and teaching them Media which I really enjoyed. In my spare time I like to watch films, listen to music, travel and eat!
If you phone into the office I will be happy to help!
Our Team of CAREGivers
Meet some of our team of caregivers. They are committed to providing high quality care to all of our clients, promoting their independence and respecting their privacy and dignity at all times.
Some of caregivers have worked hard to obtain their NVQ 2 in Health and Social Care and we have some more caregivers signing up in the new year to the new QCF which has replaced the NVQ.
If you would like to join our team of caregivers or would like some more information then please give us a call on 01483 488222 or click on "Contact Us" and send an email.
Brodie
I am Ex-Sergeant Brodie, Home Instead's elite Security Force Member. I was positioned in the unique role within this prestigious home care establishment to ensure that grounds are monitored, staff members and clients are protected at all times and security is maintained 24/7 (unless I'm asleep).
My service on the force commenced over three years ago after establishing my DBS (Dog Barking Service) award when barracked in the Royal Woof Force. I come highly credited with a long serving background in protecting fellow humans from all other species. I inspect the grounds at scheduled points of the day and have a strictly professional relationship with my employers.
Caring for humans and protecting my work place is the only objective in being a respected part of the Force.
Humans come first. Period.
Phido - Brodie's very noisy assistant
I'm Phido Brodie's very noisy assistant. When I'm allowed into the
office, I am known to lick people and bark alot at people I don't know. So
come into the office and make yourself known to me.