Lisa White - Coordinator
I've been working in the Care sector for over 11 years now. This has been in both Care Homes and the NHS where I achieved a Diploma in Health and Social Care. I came across Home Instead via my Mum. Jenny our owner used to visit the sheltered housing complex my mum worked at and heard that Home Instead was recruiting CAREGivers. This was an opportunity for a new venture, still doing a job I loved. I was successful in gaining a CAREGivers role and was able to join the team in November 2017. Since joining I have learnt so much about domiciliary care and the impact our business has to our clients and the community. Ten months in and the opportunity of a Care Coordinators role was advertised , I decided to apply as this was career progression and being a CAREGiver I had an understanding of the role and the challenges it brings. I'm looking forward to the future as Care Coordinator in this fantastic team.
Louise Downing - Operations Manager
My career in care started from a young age. After leaving school, I had planned to go to University to study Nursing but due to family circumstances this was not possible and I worked in a local residential home as a support worker, working my way up the ladder to become the registered Care Manager.
I cared for some of the most vulnerable adults in our community and over time I became aware that for some, staying in their own homes was their preferred choice, but being honest I wasn't aware that there was an option to the type of care that people can receive in their own home as I was influenced by what we all see on the television every day, and felt that care at home wasn't that great as meeting people's needs.
Then at a chance meeting with someone who works for Home Instead, I was enlightened and amazed to find that there is an alternative and I wanted to be a part of the team.
I have always loved working in Social Care, but if you asked me why exactly, I probably couldn't tell you! Perhaps it's just being a part of someone else's life, even for a moment of their lives, and being able to make a difference.
Outside of work I spend my time with my partner and animals on our small hold.
Jason Warren - Managing Director
As a young newly married father of one, I needed a reliable, flexible job that I could work around my childcare commitments and literally stumbled into the world of care. My first role was as a support worker, helping young adults with Learning Difficulties.
It was as tough role, as I had never done anything like this before, particularly supporting someone who has complex needs, however I was hooked by the fact that I was helping them enjoy life, in my own small way.
That was over twenty years ago, and in that time my career progressed. I have worked in residential, mental health, elderly and home care and have honestly seen the good, the bad and the ugly of the care industry. My final role was as Operations Director with a large national organisation. However I felt that something was missing, and I realised that I hankered after the hands on, close, personal touch of working directly with clients, seeing the immediate impact that my actions could have on a persons quality of life.
Finding Home Instead Senior Care was like finding a needle in a haystack. Our approach to caring for someone in their own home is so refreshingly different, where peoples wishes and desires are at then heart of their care and where we genuinely support clients as if they were our own family is fantastic.
We are not the largest provider in the area by any means, and quite frankly I don't want us to be, as being able to keep our service personal, and special for each individual client, and providing a rewarding fulfilling job for each of our team members, enables us to maintain our high quality standards and be the best provider in our area, and that is much more important to me.
Jenny Warren - Director
Welcome to our family, Home Instead Senior Care Telford, Newport,Market Drayton & Bridgnorth.
Jenny's Journey to Home Instead Senior Care
Having worked for many years in marketing and sales for a number of businesses, from large organisations such as Kellogg's and Nestle to a small local school, I always felt that something was missing. After having my children I realised that we can make such a big difference to peoples lives', often by making small simple gestures, such as a smile or an act of kindness, that I wanted to do something that genuinely made a lasting difference. While trying to figure out what I wanted to do, Jason introduced me to Home Instead Senior Care, and I have not looked back since.
I am so proud of the fact that we make a difference each and every day, not only to our clients, but also to their families, friends and neighbours. It is a real privilege for us to be invited into someone's home, to help care and support them, sometimes during very stressful periods of time, and to make their lives better, in whatever small way that we can.
Our CAREGivers are the most amazing group of people, that constantly surprise me with their ability to put others first, often before their own families and other commitments.
We both love what we do, and if you would like to find out more how our family, Home Instead Senior Care Telford, Newport, Market Drayton & Bridgnorth, can make your life better just give us a call 01952 581112.
Kerry Ferguson - Lead Scheduler
Kerry's role is key to the success of providing consistent, high quality care at home to our clients, in Telford, Newport, Bridgnorth, Market Drayton and surrounding areas, and a rewarding fulfilling care job to our CAREGivers.
Having worked in the care sector for many years Kerry was looking for an office based role that would help her achieve the work life balance she was looking for.
Kerry makes sure that we match the right CAREGiver to the right client and is key and making sure that all communication happens so that everyone knows what is happening.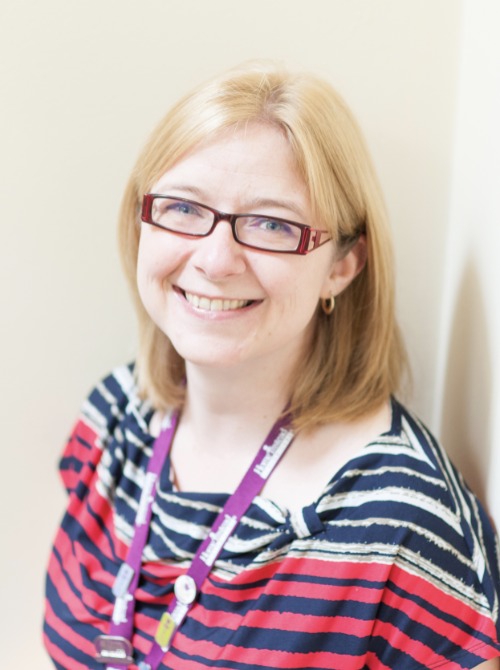 Sally Carter - Training & Development Lead
Having worked for the Alzheimer's Society in Telford and Wrekin, Sally has a wealth of experience of working with older people and in particular helping to support those living with Dementia.
Sally commented, "My career began in administrative roles in engineering, public funding and architectural sectors although I was always looking for a job that gave me the satisfaction of knowing I'd made a difference to someone's life. That's why in 2006 I decided it was time to retrain and I went to study occupational therapy. After graduating in 2010 I went to work for the Alzheimer's Society in Telford & Wrekin, which is where I became involved with Home Instead Telford, Newport and Bridgnorth. I was blown away by their commitment to providing good quality, consistent care for their clients and when the opportunity came to work for them I jumped at the chance! I loved being able to go out into the community and speak with passion and pride about the services we provide, believing in what I say and knowing that we really do make a difference to the lives of the people we support.
Outside of work I enjoy playing badminton and squash, going to as many concerts as I can afford, getting to the coast as often as I can and walking my dog.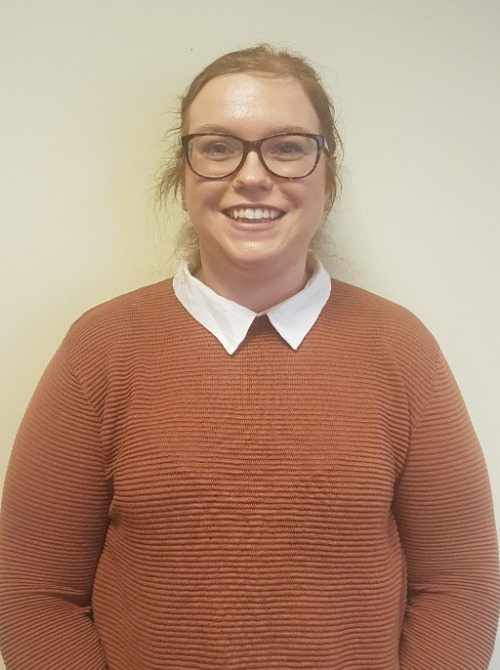 Amy Wynn - Recruitment Lead
I've been in recruitment since 2013. My recruitment journey started within the training sector as a Recruitment and Placements Coordinator for PM Training. After being made redundant I made my move into the Care sector as a Recruitment Consultant for Medacs Healthcare, an agency who provide staff to the NHS. Moving onto Internal Recruitment for Allied Healthcare which I quickly realised is what I enjoyed. Although, the role at Allied didn't have enough candidate interaction for me, I'm a people person and love getting to know someone I'm working with and being able to build lasting relationships with those people.
So, after having my twin boys in April 2017 I decided a fresh start, a job with more candidate interaction was needed, when I found Home Instead. I immediately loved what the company was about, their values and the interaction they had with all of their staff.
Laura Mitchell - Finance and Quality Administrator
Before I joined Home Instead I was working in the Hospitality trade but felt I wasn't satisfied and wanted a change. I enrolled with Shropshire County Training to do an apprenticeship in Business and Administration, and soon came across the advert for Home Instead.

I had always thought about beginning a career within the Care sector, especially as I spent a lot of time with my Grandparents who have both been diagnosed with dementia. So when I met Jenny I was greatly impressed with the Home Instead approach to care, I was sold!

I started as the office admin apprentice, and quickly worked my way up to be a part of the scheduling team. I have recently returned after having my wonderful little boy, on two days a week, and am now responsible for Finance and Quality Administration
Katey Gort - Client Field Support
After leaving college I went into hospitality, a fun job that I loved, achieving my level 3 in front house operations.
I had my first child Daniella, at age 22 and having lost my father shortly before I decided to take a gap from working and focus on my family. In this little gap came my little boy Dylan.
With both children at school it was time to focus on my career and I fancied a change - a job that would make a difference to peoples lives. So I decided to apply for a job in care with the intention of going further, maybe into nursing. I started working for a care company in 2012 and it was a job I loved and intended to stay with – I didn't want to progress and it's here I completed my diploma level 2.
Years on I strived for a more challenging role, but heartily wanted to stay in the care sector so when the opportunity came to be involved with the training side I jumped on board. I trained with SPIC as a moving and handling trainer and with St Johns ambulance for first aid at work. I worked training the new inductees to the company which unfortunately became insolvent beginning of December 2017.
Asking around I heard about Home Instead Senior Care and applied for a job and so here I am as a Field support Supervisor.
Hayley Hatch- CareGiver Field Support
In 2006 I entered the Care Sector as a Domiciliary Care Assistant, within 6 months I had completed by NVQ level 2, and had become one of the Moving and Handling Trainers by completing the train the trainer course with SPIC and remained as a live trainer until January 2017. I was promoted to Senior Carer and nominated for the first SPIC Care Awards as "Learner of the Year" I am immensely proud to say that I won and was presented the first ever learner of the year trophy, and it has pride of place in my cabinet at home. I moved onto learning disabilities and became a live-in support worker assisting and encouraging independent living in the community. I spent a short time at Royal Shrewsbury Hospital working on the wards but struggled working through the night so looked to get back into Domiciliary.
I started with a different company as a Senior Carer in 2011. I completed my NVQ Level 3, and within a few months had been promoted to Deputy Care Manager. Whilst in this role I completed, and passed with distinction my QCF Level 5 in Advanced Management for health and social care, it was a 2-year process and the qualification is the highest I have ever achieved and I am still very proud of it.
I decided to become a Community Carer after I got married to get back "into the field" for a while. I then decided that my wide and varied knowledge and skills needed to be put to better use, so in February 2017, I applied to Home Instead Senior Care and I became a Care Co-Ordinator dealing with all Clients and CAREGivers. In November 2017, I had the opportunity to progress into Mentoring and Training, which is both a passion and strength. I support new CAREGivers from Day one of their Orientation Training until they have completed their induction with us. This is a fantastic role in which, i am able to support and witness our amazing CAREGivers knowledge and confidence grow in supporting our wonderful clients. I really enjoy the challenges to strive and continue to improve on our already outstanding Training programme.
I am a strong believer in leading by example and treating others as you would wish to be treated yourself. After all, we will all be old one day and may need assistance
Becca Ball - Recruitment & Engagement Support
After finishing my A-Levels in psychology, law and history last year I knew that I wasn't yet ready for university. So while my friends were busy cramming all of their things into suitcases, I decided to apply for an apprenticeship here at Home Instead. This way I could gain experience in a working environment and also a qualification in Business Administration at the same time. Having been here for over a year now working in recruitment and assisting everyone in the office, I can definitely say that the decision was the right one as I have been able to develop existing abilities and learn new skills necessary to succeed in the world of work.
I work for Sarah helping her with recruitment, new CAREGivers and making sure that training runs smoothly.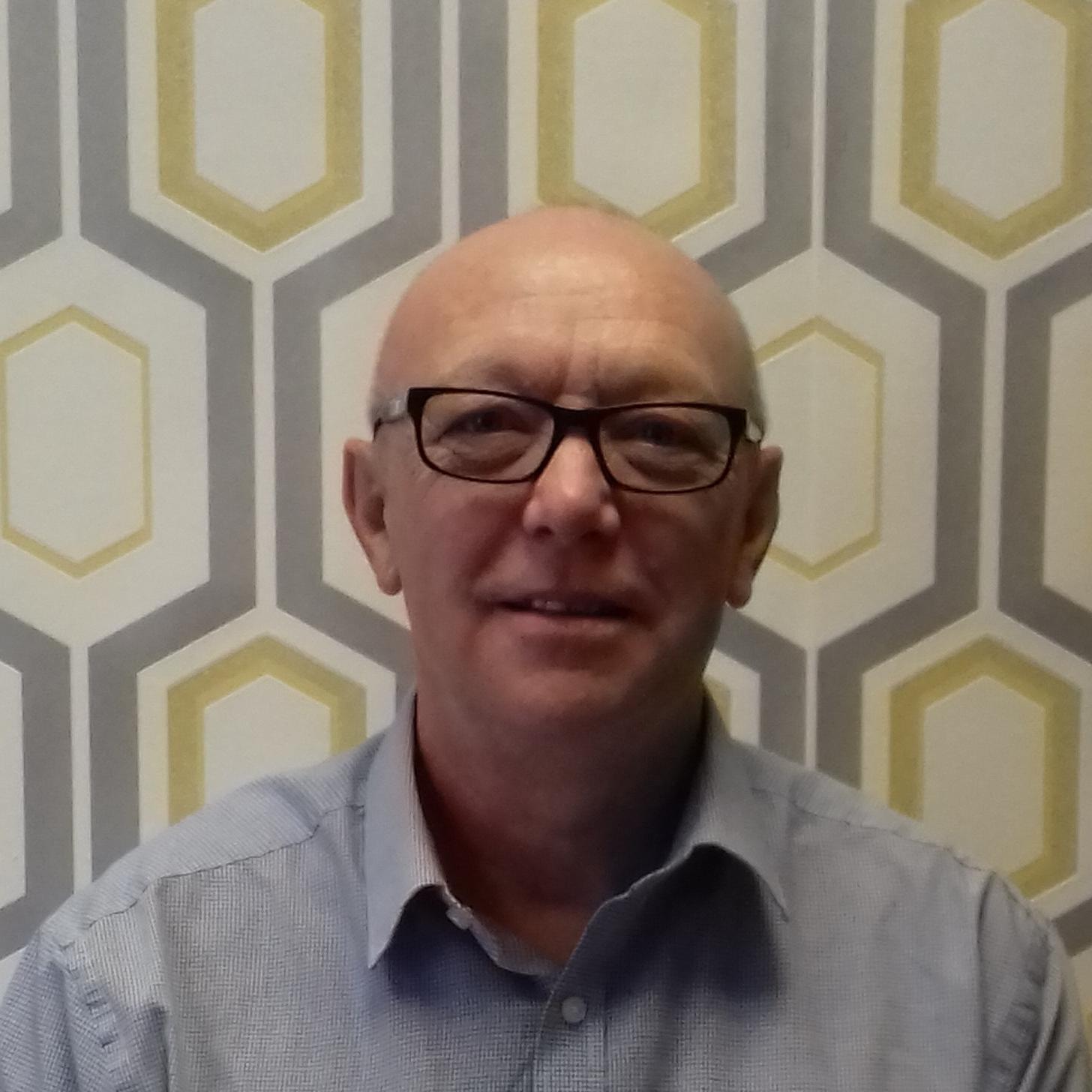 Andy Pugh - Community Engagement Lead
I began my career in Social Health and Care back in 2002 when I joined Staffordshire County Council as an Occupational Therapy Technician. This was a complete change of direction for me, as I had previously worked in logistics for 20 years.

I was looking for a more fulfilling job, which would also give me a buzz. I love working with people and when the role as Occupational Therapy Technician was offered to me I jumped at the chance. Through my involvement with Social Care and the people working within this sector, I truly found my dream job. Life for me really did begin at 40!!

I developed my career through many varied channels, from a very re-active role as a Hospital Discharge Technician, to a more pro-active role as Assistive Technology Lead, promoting and advising on independent living with the help of aids to daily living and assistive technology solutions. I also worked for the Carers Hub in Staffordshire, supporting informal Carers, offering advice, information and guidance during their caring role.

I have worked with Older People, adults with learning difficulties and Children's services. Within care homes, support living and in their own homes. This experience has given me a rounded view of people's needs and equipped me with a wealth of experience to call on.
I joined Home Instead in September 2018 as Community Engagement Lead, after meeting the team and having seen the level of care and compassion throughout the team I couldn't wait to start. I have family experience of accessing care services and the quality of care is not always what it should be. The services Home Instead offer meet with what my expectations of Home Care should be. I am really looking forward to spreading the word around the community, ensuring that people are aware that there is a different model of care available, and there is no need to settle for second best!

I have been married for thirty years and have two grown up sons and a three year old Grandson, we have a thirteen year old dog, George who we rescued from Dogs Trust and a ten year old Cat, Jaz who came from the Cat's Protection Trust. Live is still as busy as ever.
During my spare time, I enjoy Cycling, reading, attending music gigs and taking my dog and Grandson (who I spoil terribly!) on Family walks, although Lynne (My Wife) always insists these incorporate a Coffee shop. I am also an avid Chester FC fan, but somebody has to be!