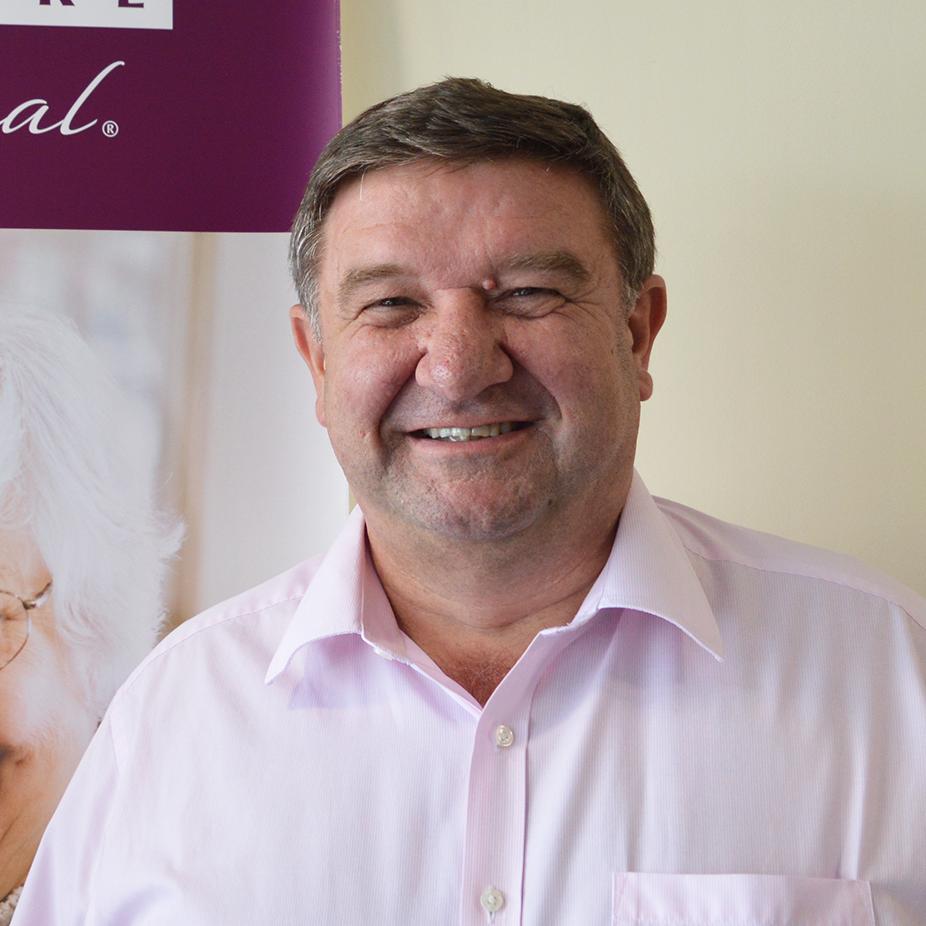 Franchise Owner - Mark Darnell
Mark worked in General Management as a financial and commercial executive before becoming a Home Instead Senior Care owner. He was attracted to the ethos of Home Instead after seeing how high quality care can make a real difference to peoples lives. This enables them to stay in their own homes, as well as providing employment opportunities in the community. Mark enjoys most sports, trips to the cinema, travelling and walking in his spare time.
Franchise Owner - Rosina Darnell
Rosina has been married to Mark for over 30 years. She believes in the ethos of Home Instead, and after caring for her seriously ill mother knows the demands it puts upon families. If only there had been a Home Instead then!
Rosina has had experience in the care sector undergoing RGN training many years ago. Rosina is the friendly face that everyone feels they can approach in the office.
Registered Care Manager - Sheri Brown
Sheri joined Home Instead in July 2014. She has worked in the care industry for 10 years as a CAREGiver and in a supervisory role. During this time Sheri studied for and gained an NVQ Level 3 in Health and Social Care along with many other valuable qualifications within the care industry including Understanding Dementia and End of Life care.
Since joining Home Instead, Sheri has been promoted to Assistant Care Manager as well as recently gaining her QCF Level 5 Diploma in Leadership and Management in Health and Social Care. This has enabled Sheri to accept a further promotion to become our Registered Care Manager. Sheri has great passion in everything she does and enjoys meeting new people and supporting our clients.
Outside work, Sheri enjoys spending time travelling with her husband and 2 daughters and meeting up with friends.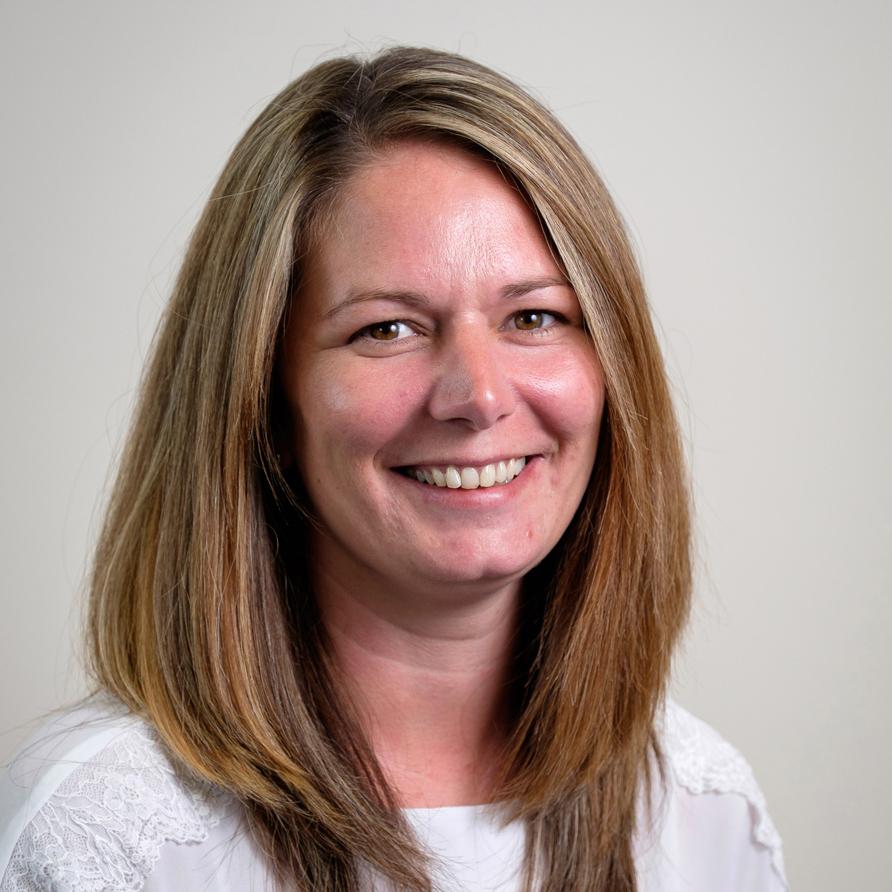 Deputy Care Manager - Samantha Burr
Sam has worked in the care industry for around 12 years and enjoys seeing the improvement in the quality of our clients lives and she embraces the opportunity to meet new people in her role as Deputy Care Manager.
Sam is a Mum of 2 (3 if u include the dog) and enjoys spending her spare time with the family. Sam supports local charities and has taken part in fund raising events such as the Dragon Boat Race and It's a Knock Out.
Assistant Care Manager- Jackie Rafferty
Jackie has recently joined Home Instead, but has worked within the care sector for over 20 years gaining her level 2 and 3 NVQ in Health and Social Care. During this period she has worked with a variety of client groups - learning disabilities, complex care and senior care.
Jackie is mum to three and loves spending time with her family. She also enjoys baking and decorating celebration/novelty cakes.
Recruitment and Retention Manager - Rebecca Darnell
Becky became the Recruitment & Retention Manager in August 2017, after joining the company full-time in August 2016 as the HR Administrator.
As well as achieving a 2:1 in her degree from the University of East Anglia in American History with Politics BA (Hons), Becky is also busily studying for her CIPD Level 5 in HR Management.
In her spare time Becky enjoys reading a good romance novel or checking out what's on TV.
CAREGiver Support Manager - Margaret Brown
Mags started her first job as a CAREGiver 40 years ago looking after a 90 year old lady in her own home. Since then, Mags has worked in hospitals, privately for clients in their own homes, and for agencies. Mags has also gained qualifications such as Open University Health and Social Care certificate, Level 3 Accredited Trainer for moving and handling, C.P.R. and First aid and End of life care and City and Guilds trainer for Alzheimers training programme. She is also a member of The Trainers Guild.
Client Services Manager - Lauren Keen
Lauren is an enthusiastic member of the team who is passionate about Home Instead Senior Care. She has worked in the care sector for over 13 years and has completed her NVQ Level 2, 3 and 5 in Health and Social Care.
Lauren joined the company over five years ago and has had involvement in most areas of the business. Lauren's rapport with the clients led her into the role of Client Services Manager. She is dedicated to our clients and CAREGivers and loves being out and about visiting them.
Finance Manager - Vickie Wills
Vickie joined Home Instead in May 2012 as a Caregiver and her potential was recognized, she became a QA supervisor to full time Administrator and then to her present position as Finance Manager and is currently working towards her AAT Level 2 in Accounting. Vickie thoroughly enjoys her role and thrives under the pressure.
Vickie has recently welcomed a very cute pug called Ralph into her home.
Senior Care Coordinator - Angela Burke
Angela loves solving puzzles and being a Senior Care Coordinator is like solving a big puzzle each day, matching CAREGivers to our clients. Angela thrives under pressure and in 2014 won the Regional Great British Care Award for HomeCare Coordinator.
Care Coordinator - Elaine Hipgrave
Elaine joined Home Instead in May 2013 as a CAREGiver. She soon demonstrated her responsible attitude and flare with the 'on-call' which has lead to her current position as a Care Coordinator. Elaine has three children and has recently completed her NVQ Level 2 in Health and Social Care. Elaine has a calm approach to her work and is very enthusiastic, she still works part time as a CAREGiver.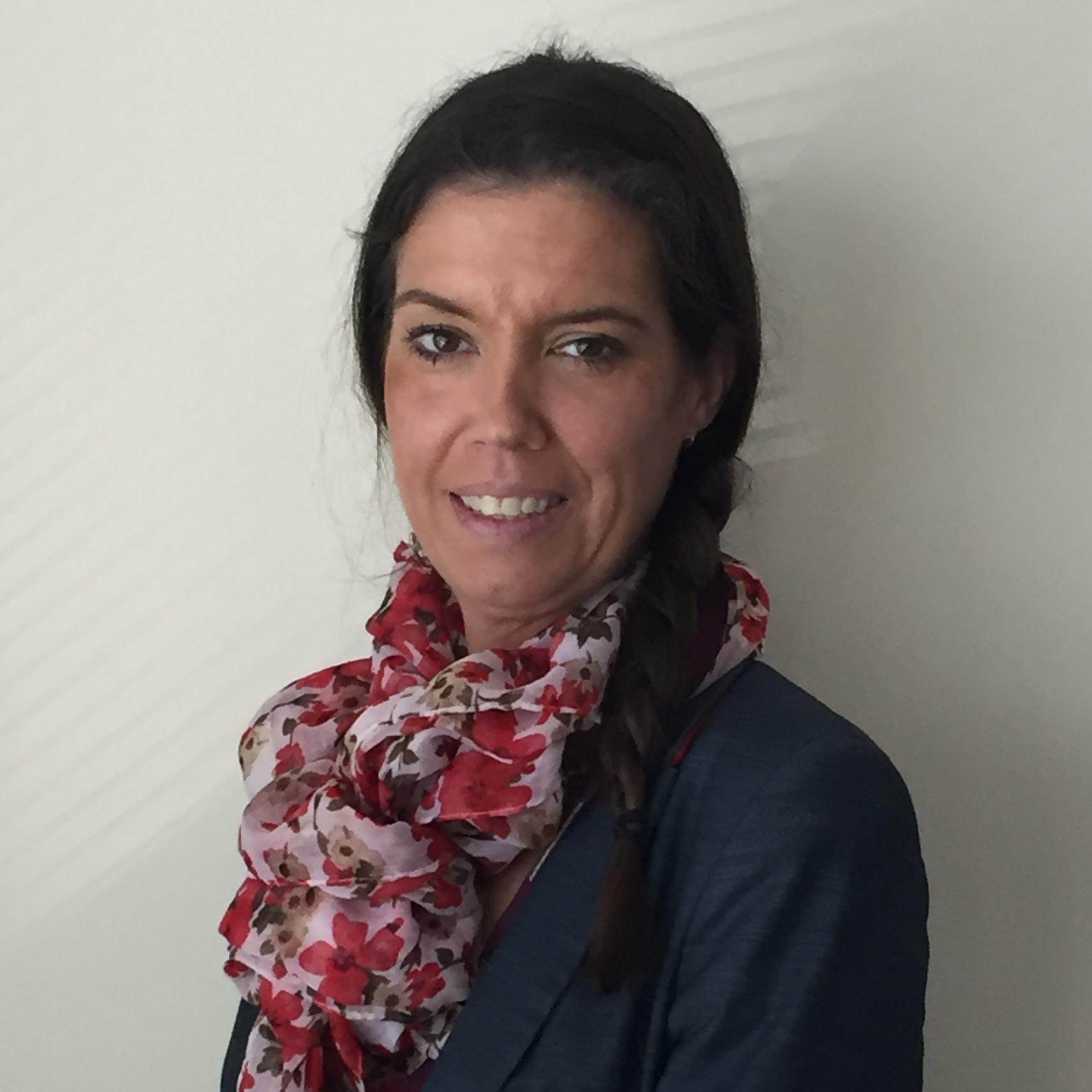 Marketing Manager- Marie Franks
I have been in management for 15 years in the hospitality & customer service sector. Since graduating with a BA honours in Business and Marketing I then qualified for my CIM. Working with the public has always been a great passion which led me to working at Home Instead as a Marketing Manager. I am looking forward to meeting new people and helping to grow the business. Outside of work, I have three small children, aged 3, 7 and 10 that keep me busy.
Social Media Networker - Lucy Darnell
Lucy started working for Home Instead as a part time CAREGiver in 2010 while she completed her BA Hons degree in Early Years Education in 2012. She has continued working for Home Instead as a Social Media and Website Administrator for the last 3 years.
In her spare time Lucy enjoys travel, dancing (ballet and tap) and reading.
Administrator - Hollie Wallis
After joining Home Instead East Northants 18 months ago as a Weekend Care Coordinator I have taken on the Administrator role full time to support the recruiter. I enjoy meeting the all the CAREGivers.
I have worked in the care industry since leaving school, switching to childcare for a short period of time.
Outside of work I have 3 wonderful children, we enjoy adventures and making memories together!
Administrator- Sarah Peacock
Sarah joined us from working in the private sector of Retirement Living in sales and marketing. She has valuable experience of care practices and service delivery through her work as a town and district councillor.
Sarah previously ran an over 60's group in Rushden and has always shared an interest in the wellbeing of the senior age group.
Weekend Care Co-Ordinator - Christine Furness-Gibbon
Christine started as a CAREGiver at Home Instead in 2016 having had her two children flown the nest decided to have a change of career having previously worked in catering. Christine has HND in Hotel & Catering Institution Management. Christine now enjoys working in the office as a Weekend Care Co- Ordinator.
Christine in her spare time enjoys hiking, sailing and travelling with her husband and daughters Ellie and Rachel.
Weekend Care Co-Ordinator - Kerry Johnson
Kerry joined Home Instead in July 2014 as a CAREGiver after coming from a customer services background. Kerry has learnt a lot of new skills along the way and now PEG, catheter, end of life, dementia , medication and manual handling trained. Kerry has gained a lot of valuable experience and have since moved into the office as a Weekend Care Coordinator. Kerry enjoys spending time with our clients and the fast paced needs of the scheduling in the office so she has the best of both worlds.
Outside of the office Kerry has 3 wonderful children aged 14,12 and 1 so spends as much time as possible with them (if I'm not running around after them). In the limited spare time this leaves me Kerry enjoys a good book and cleaning.
Our CAREGivers
Here are a few of our dedicated and professional CAREGivers.