Franchise Owner - Michael Lawson
Hello I'm Michael and I am the Managing Director of Home Instead South Bucks. Before opening the Home Instead South Bucks office I worked for over 20 years in senior sales and marketing roles for such blue chip organisations as Diageo, Geest and The Campbell Soup Company. I like many of the Home Instead franchise owners, first discovered the business as a customer whilst looking for high-quality care for my own Father. Home Instead stood out compared to other companies. I recognised the unique and differentiated service that Home Instead provided and decided to offer the same in and around my home town of Beaconsfield in South Buckinghamshire. My role is to support the amazing team here and to work closely with local organisations, as well as looking for opportunities where Home Instead can contribute to the local community.
Susan Darbyshire - Co Owner
I'm Susan and I'm married to Michael who founded the business in 2009. I joined Home Instead this year seeing the amazing opportunity we have to grow the business even further and to get more involved with the local community. What's more I have also seen how much Michael enjoys coming to work!
Prior to joining Home Instead I have spent 20 years working in marketing and product development for a retailer, which I loved. I am now proud to be part of this amazing team and I am really looking forward to making a difference in people's lives and providing first class care for our clients.
Care Manager - Victoria Swanwick
Hello I'm Victoria and I joined the Home Instead team in March 2011. I started as a CAREGiver and since then I have gained experience in many areas of the team including scheduling, recruitment and training. Currently I assist our Care Manager Jill in a role which combines supporting our growing number of clients, supporting our senior CAREGivers in their roles, undertaking service calls and ensuring the smooth introduction of new clients to the Home Instead service.
I have completed NVQ Level 3 in Health and Social Care and I am also a fully qualified Trainer for the City & Guilds accredited Home Instead Alzheimer's Care training programme.
I studied Film at The University of East London and I like to keep fit and de-stress by running and doing yoga!
Head of Operations – Zoe Smith
Hello I'm Zoe and I joined the Home Instead team as a CAREGiver in 2010. I have worked across a number of different areas of the business including scheduling and I now look after Operations, including recruitment and training. Having worked in scheduling I am very clear about the types of people who will make excellent CAREGivers and I make sure that during training they receive all the knowledge and support necessary to be able to do an excellent job for our clients.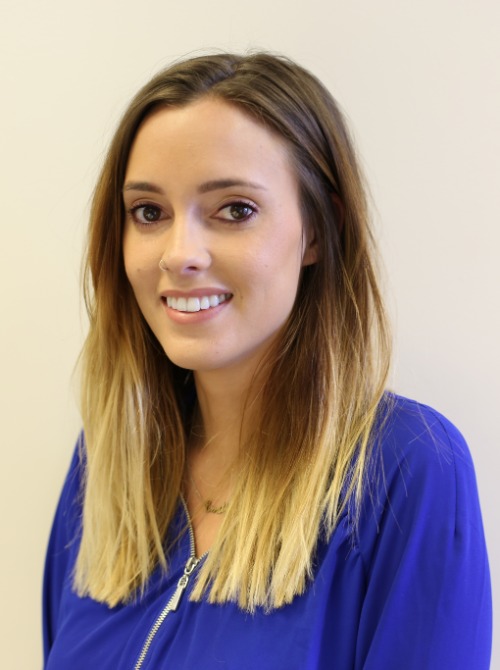 Head of CAREGiver Experience – Emily McDermott
Hello I'm Emily and I look after our amazing CAREGiver team. It's my job to ensure all our CAREGivers have the support and training they need to care for our clients. My role also involves making sure our CAREgivers clients visits are scheduled and carefully matched to the right CAREGiver. I started as a CAREGiver myself but soon discovered I had a talent for scheduling. I enjoy the busy role and getting to know our clients and CAREGivers. Outside work I try and visit the gym as much as possible to keep fit.
The Senior CAREGiver team
Hello we are the senior CAREGiver team who support our CAREGivers and make sure our client's needs are being fully met at all times.
We are (from the left) Sammi Johnson, Hannah Storey, Luceen McHutcherson, Katie Ramplin, and Shirley Lambden.